STORE
ZINE – IN THE TRAIL TODAY #01『TRAIL ANGEL』English edition released |『TRAIL ANGEL』の英語版をリリース!
2018.11.14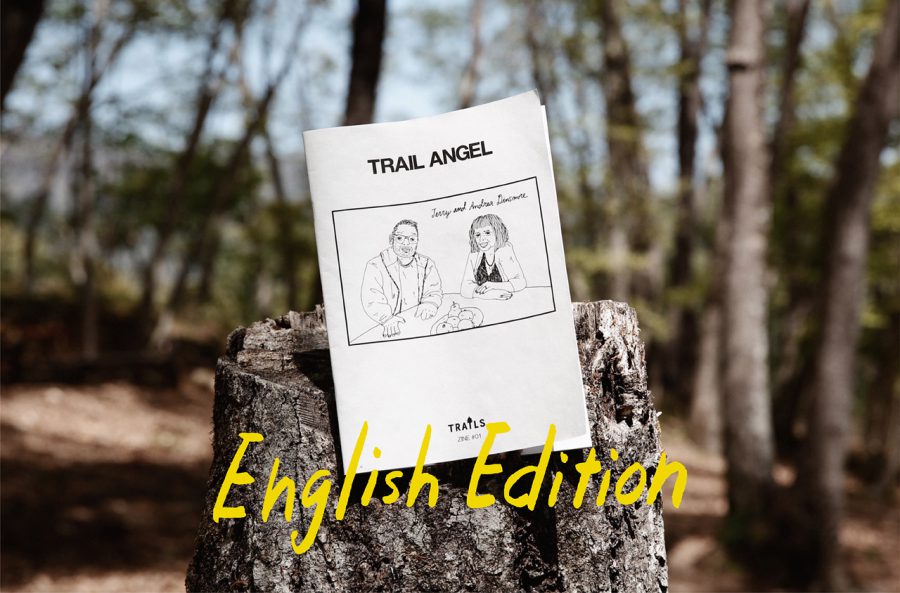 We released "#01 TRAILS ANGEL" English Edition.It's the first volume of "ZINE – IN THE TRAIL TODAY" which is the communication tool for offering "slight and real trail culture" that occurred in the day life of TRAILS, pure people who fascinated by playing in TRAIL.
Taka — a TRAILS Crew — wrote 『#01 TRAIL ANGEL』with huge appreciation to the person who saved his life. is a Japanese man, but you may read this article in English now. Actually, making the English edition is the very premise of this plan for TRAILERS. In this time, Taka will explain below that why he needs the English version of the article.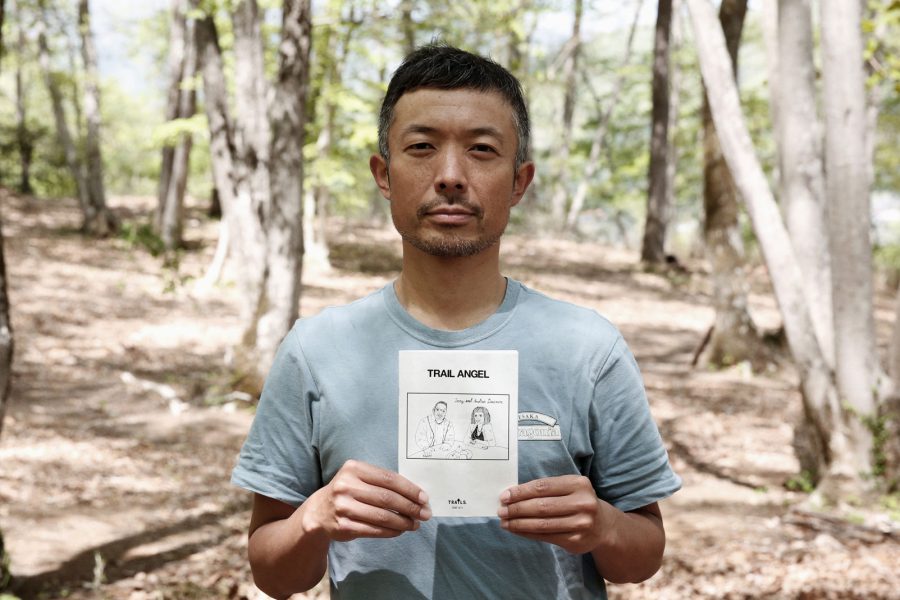 Takahisa Nezu (Taka) Born in Japan.
He went to America for through Hike of the "Pacific Crest Trail (2,650 mi)" which He long for a long time. He kept hiking for about 5 months. In 2014 He participated in the event "Trail Days" of "Appalachian Trail (2,200 mi)" and walked about 160 mi section. Since that same year, He was promoting Japan's first project "GHT Project" to investigate the Great Himalaya Trail with his friends. In April 2018, officially joining TRAILS.

---
I have wanted to take gift ZINE , which Andrea and Jerry can read.

---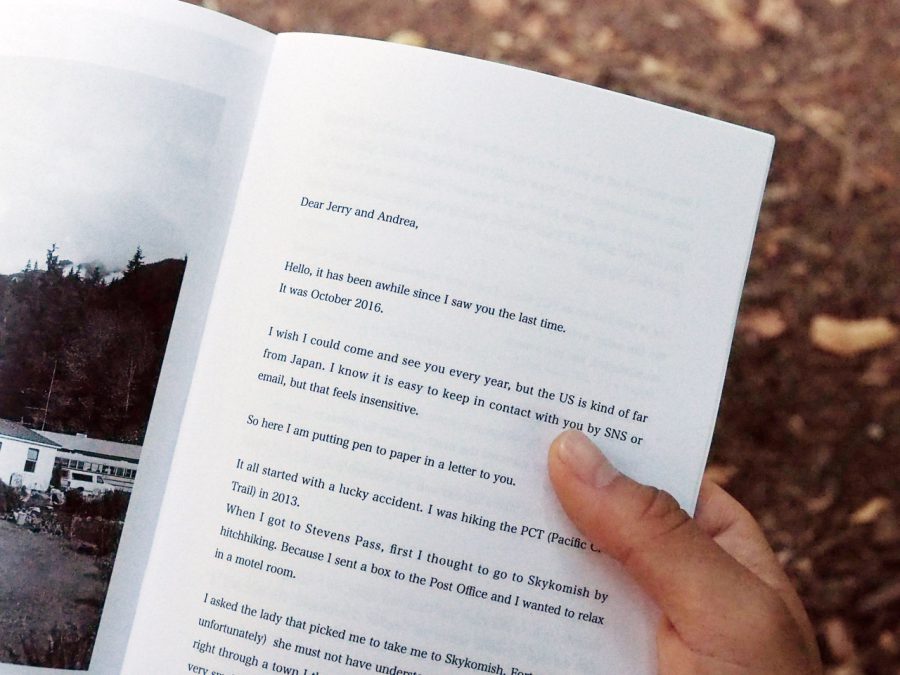 The most primary goal is express my huge admiration to Jerry and Andrea. In fact, "I want to keep memory with Andrea, my second mother, who lives in America. What's more, I have a strong desire for popularize Andrea Dinsmores, a TRAIL ANGEL who saved a Japanese hiker. It my great motivation to make TRAIL ANGEL", I said on TRAIL ANGEL. Additionally, another reason helped me write this sentences. I wanted to give this ZINE to both Andrea and Jerry in person thus the ZINE was formed as a letter.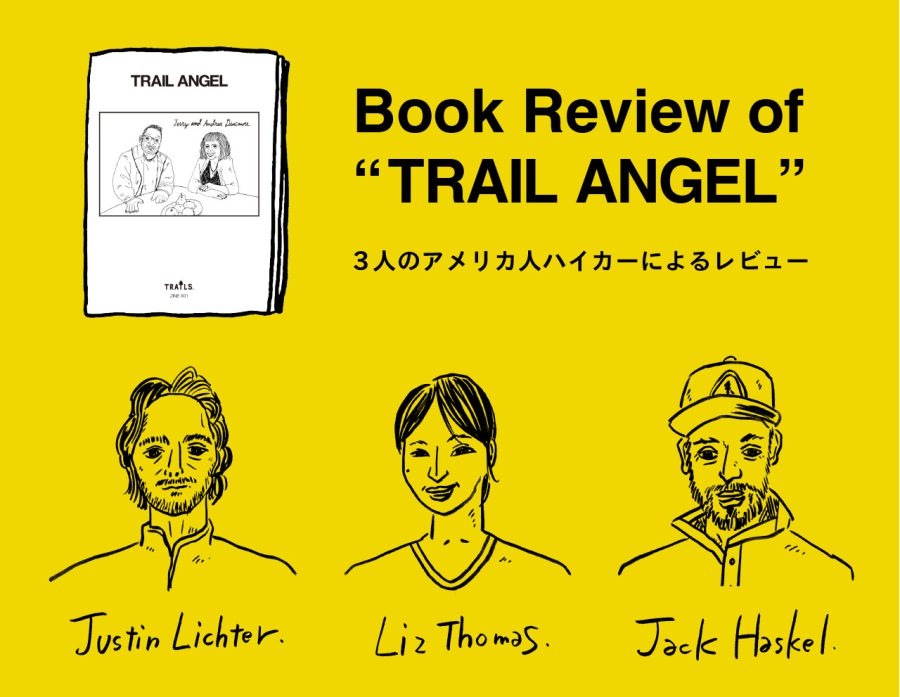 Here is the reviews by the Three American hikers, and this is about a TRAIL ANGEL representing culture of Long Distance Hiking in the US. I believe that it may be the first ZINE by Japanese for American. so we introduce how they feels in this ZINE.
---
JUSTIN LICHTER A.K.A. TRAUMA

---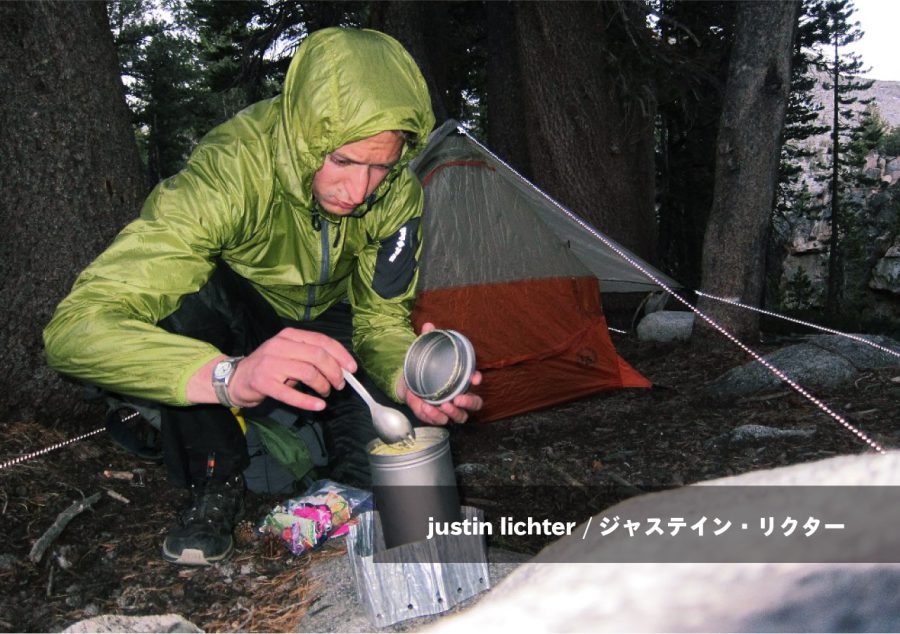 Succeeded the triple crown, walking about 16,000km by 356 days in 2006. Also hiked Minami Alps and South Island in 2007, the African continent for 2,900km in 2009. Recently, hiketriped Himalaya about 3,200km in 2011 and Copper Canyon about 800km in 2013. The most popular hiker who hiked over 56,000km. TRAILS Ambassador since 2014.
Justin: I heard this story countlessly about Mr. and Mrs. Dinsmores, who spare anything needed for hikers. Their assistance is far great beyond that we can imagine, and they bring about much impact on people's life. Surprisingly, they helps not only hikers but lorry drivers, staffs in ski area, travelers.
---
LIZ THOMAS A.K.A SNOKEL

---

Known as the fastest hiker who traveled across Appalachian Trail in 2011. She experienced both Triple Crown and thru-hiking more than 15 trails in the US, and she walked over 24,000km before now. Also, she makes the most of her experiences to help Community of Long Distance Hiking, thus she is now Vice President of "American Long Distance Hiking Assosiation-West". TRAILS Ambassador since 2014.
Liz: Taka told me an interesting story. Let me go back to the Rescue drama in [PCT], where Taka had an accident by devastating snowstorm. ZINE is the story about apology and appreciation to Andrea and Jerry. They save Taka's life with their alert actions and rescue. This story proves that love helps people even from a terrible situation. We can find Love even in the worst incident.
A story about Rescue in PCT is not so rare. The difference between Taka's story and the rest is that his action is based on an inquiring mind to understand the process why it occurred. A few years later when rescued by, Taka went back to America. He met Andrea, Jerry and the rescue team, and tried to understand what they think. Taka's story makes me think about relationship between a hiker and a TRAIL ANGEL. As he wrote, its relationship is so complicated, not just like "provider and recipient".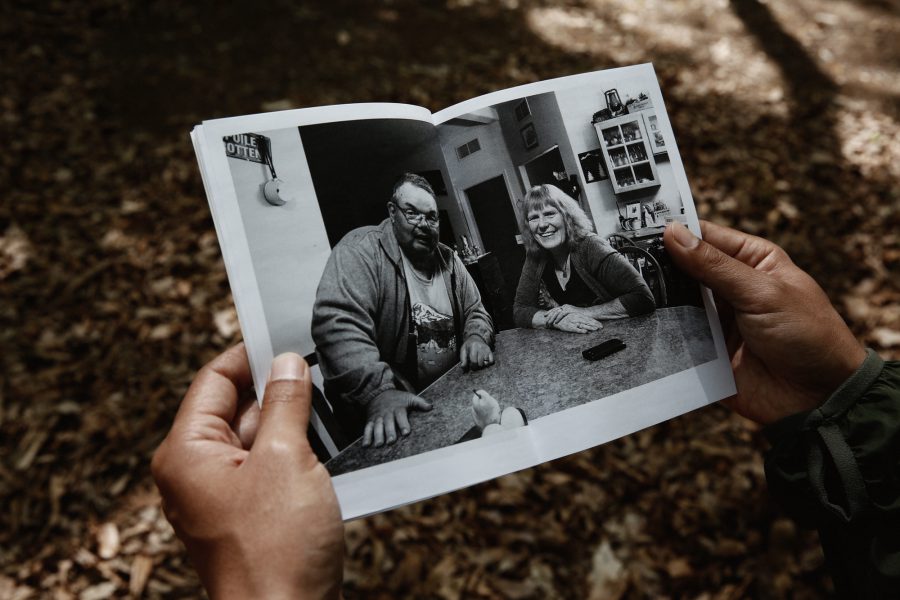 If I had an accident in snow mountain, I would have no idea how I could cope with terrible things. In this "TRAIL ANGEL", Taka says the rescue team saves me with strategical thinking. By reading through this book, I came to think that I would have same mind and thoughts in the same situation.
Taka concerned about whether that rescue teams save victims with bad-feeling like spitting out chewing gum, move them back to safe place and push into the storm. I've never been rescued, but I also guess what they think about doing a rescue. Now I understood that they who rescued Taka are satisfied with the fact of saving him. Andrea and Jerry also gave him love, and sympathy.
Almost all of hikers don't think the possibilities of facing with a devastating accident. Taka's story makes us recognize how dangerous hiking is. "TRAIL ANGEL"introduces their magical story that it's possible to take care of unknown hikers coming from overseas, and TRAIL ANGELs continues to help hikers in hopeless situation.
---
JACK HASKEL

---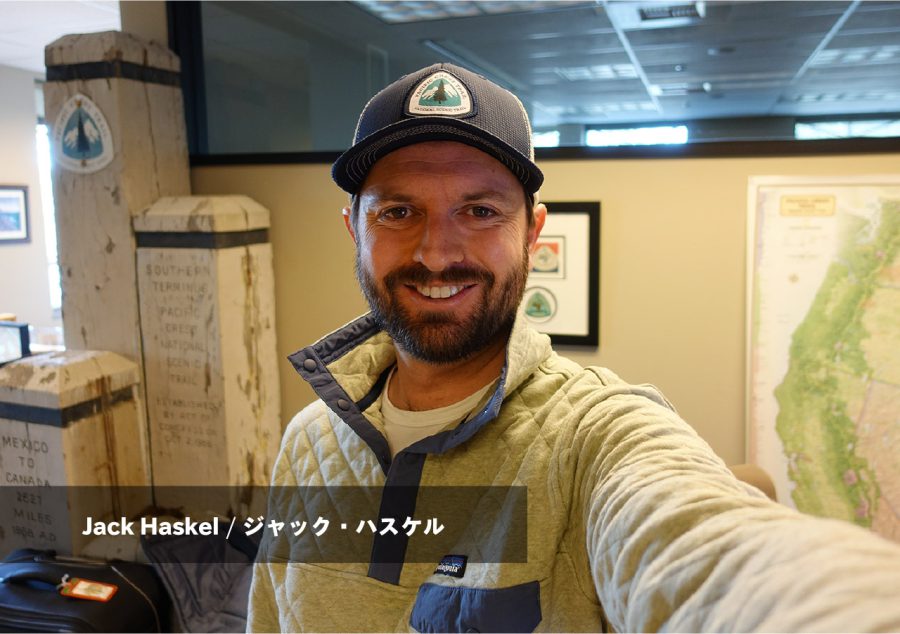 Information Manager of PCTA(Pacific Crest Trail Association). He participates in many projects which supports trails, hikers, and their community surrounding them. He, as a hiker, succeeded thru-hiking in PCT, Colorado trail and continental divide trail.
JACK: Andrea and Jerry begin to run "Hiker Heaven" in 2002, and welcome PCT hikers from all over the world. Andrea —known as "PCT mom" by hiker, "chicken 1" by another trail angels— greets the hikers, supply them with what they needs, and gives a full support to them in order to success.
When mom's "hiker children" needs information, encouragement, necessities and so forth, she would make a call or send email to them, and provide anything her children want.
I feel honored I'm friend of Andrea. What she did to Taka is not special for her. She did same thing to other people. She always takes care of everyone.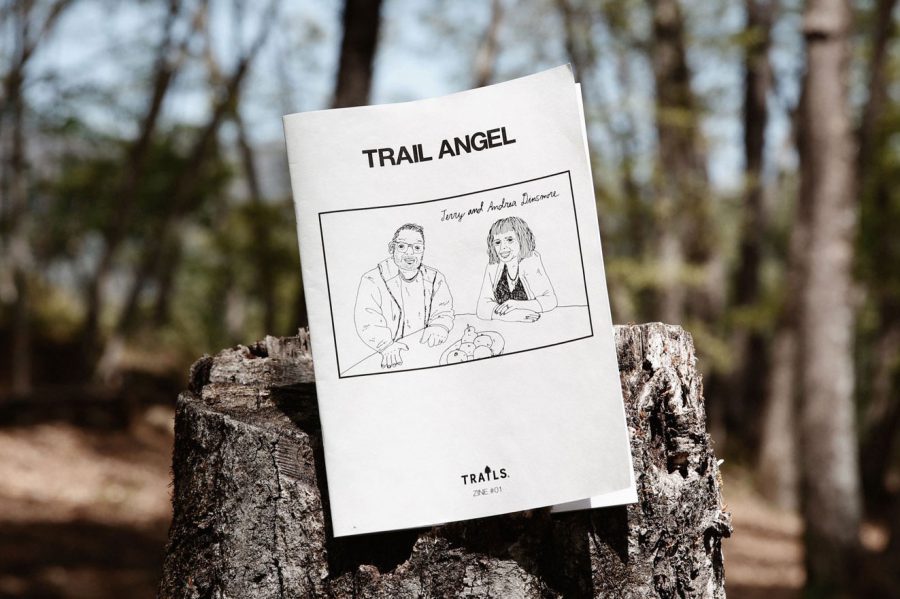 << How to buy – English Manual >>
関連記事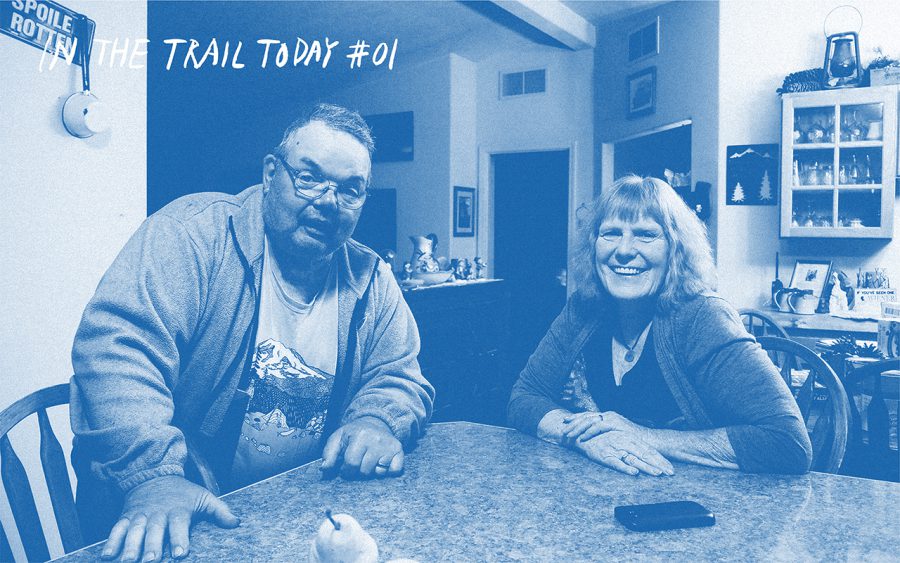 IN THE TRAIL TODAY #01 |『TRAIL ANGEL』を書かずして、僕は前に進めなかった。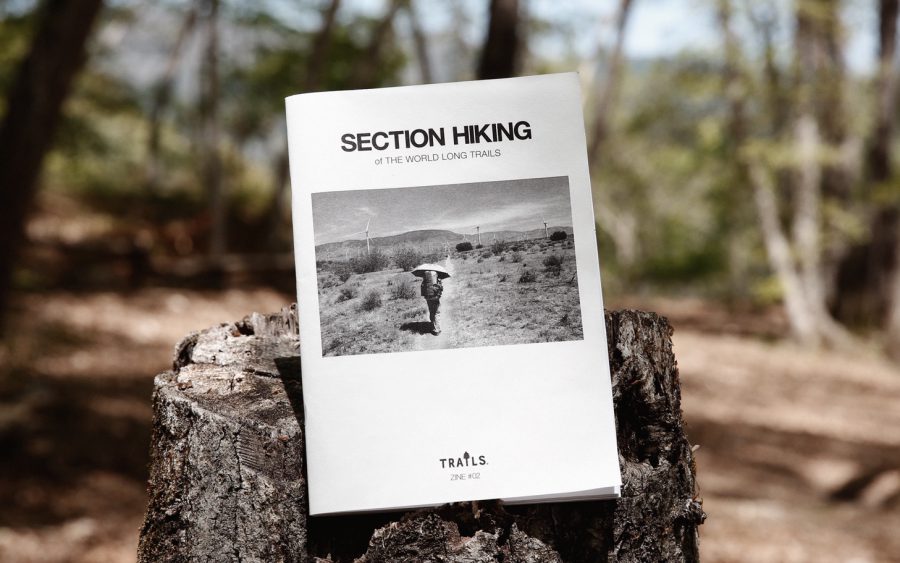 ZINE – IN THE TRAIL TODAY #02 | 長旅をあきらめていた人のための、2週間で行く『SECTION HIKING』world trail編をリリース!
TAGS: