TRAILS REPORT
パックラフト・アディクト | #32 モンテネグロ周遊 <後編>リム川〜シュコダル湖〜コトル湾
2020.05.06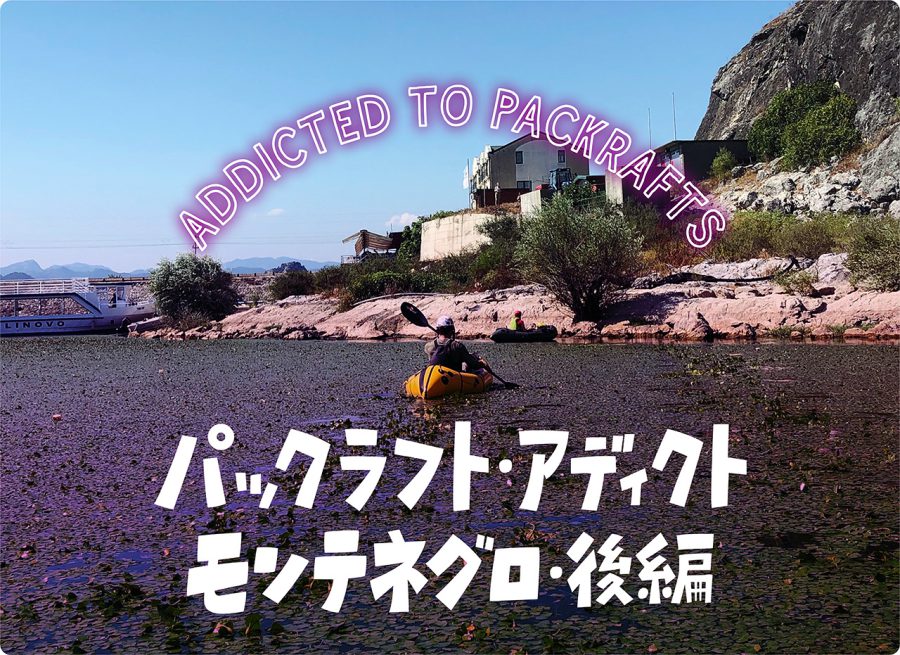 Packrafting Montenegro " You don't always get what you want " (Part 2)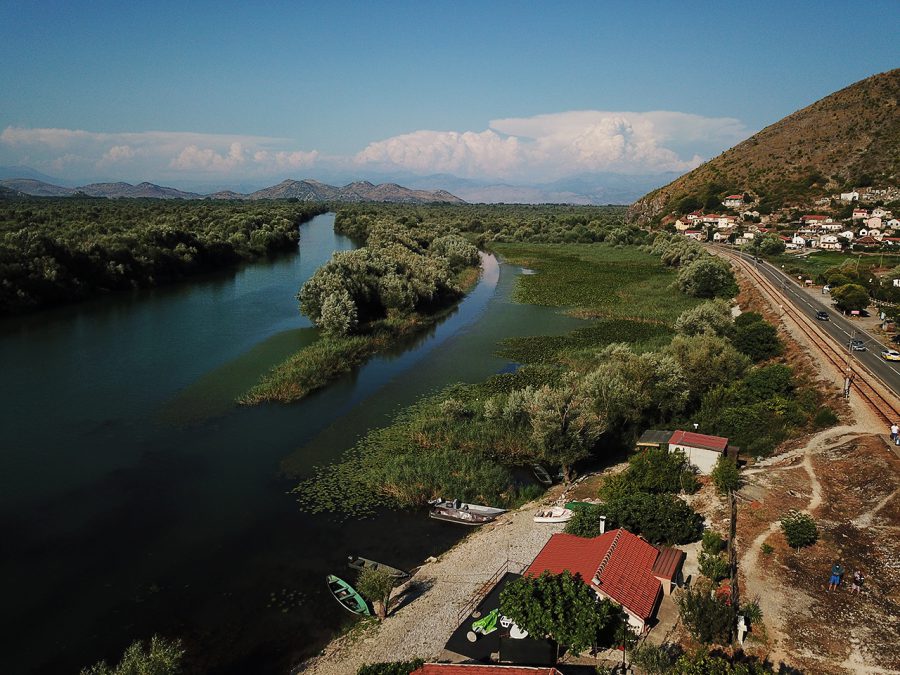 The Lim is the third main river in Montenegro and the second longest one after the Tara (though it still continues in Serbia and Bosnia and Herzegovina). It originates from Lake Plav and for the next 76 kilometers it offers white water sections that ranger from Class I-II to Class III-IV. There is even one Class V cataract that is only recommended for top paddlers.
Whereas the main paddling season for the Lim is April to June (just like for the Morača), the information on the Czech kayaking website showed that there should still be enough water in the river. And indeed, from the bus we could clearly see that it was indeed so.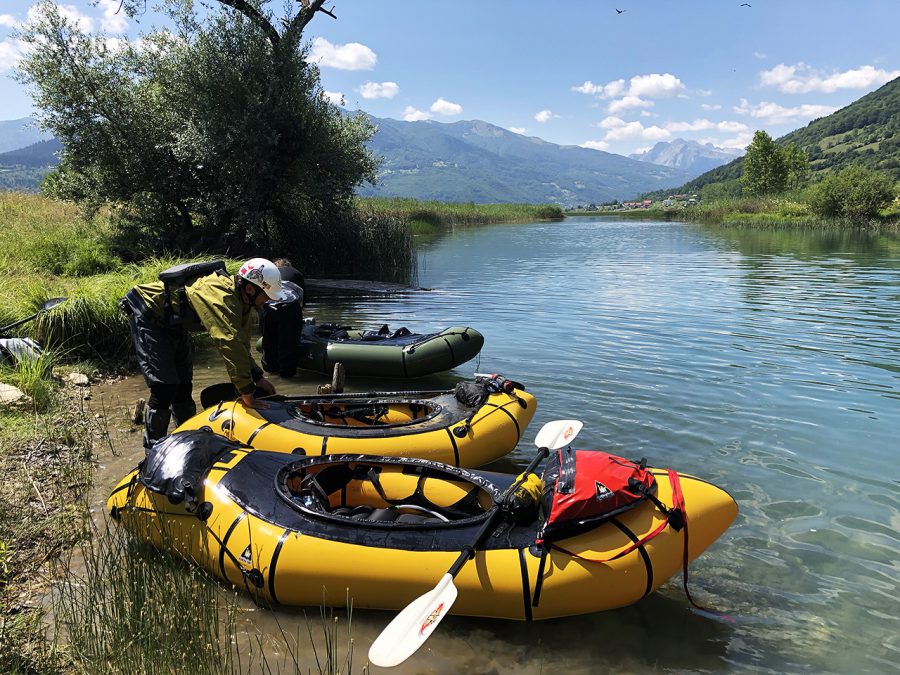 However, our first impression of the river was not so positive. Unlike the Tara and the Morača, this place was not wild anymore. There were farm houses on the sides of the valley and we passed several villages and towns. Having spent several days in the wild, we felt that we were forced to return to civilization.
When we arrived in Plav, we found a campsite a short distance from the river, where we spent the night, drying our gear and wondering if we made a good decision to come here. Unfortunately, it was rather crowded.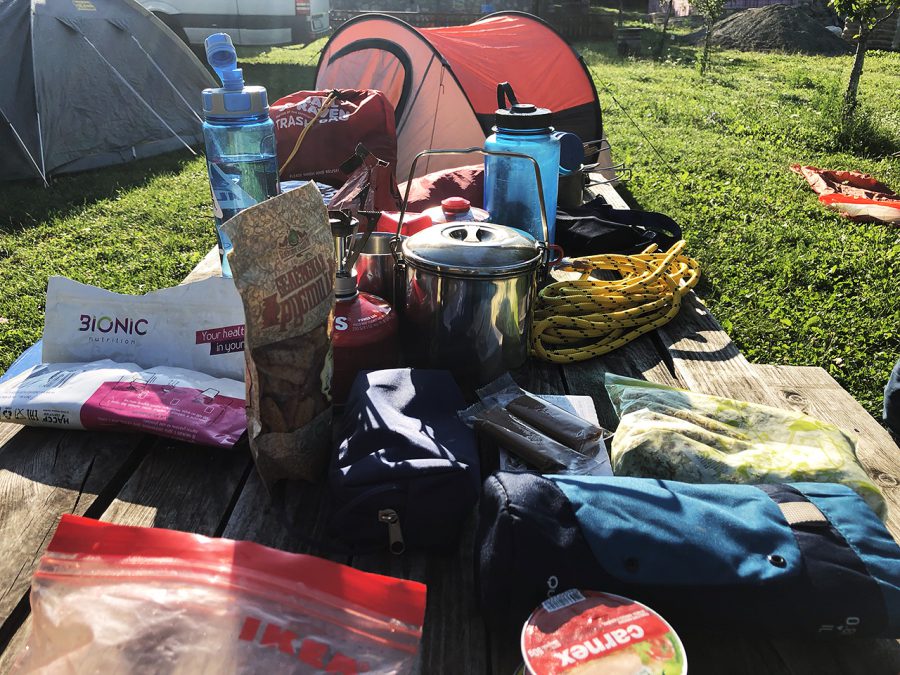 The next morning met us with a bright sun. We dragged our stuff to the river and got our packrafts ready. The water levels seemed fine, the mountains around us looked nice, the river ahead of us promised 10 km of Class III-IV rapids, followed up by another 17 km section of Class II+ rapids. It definitely looked like it was going to be a good day.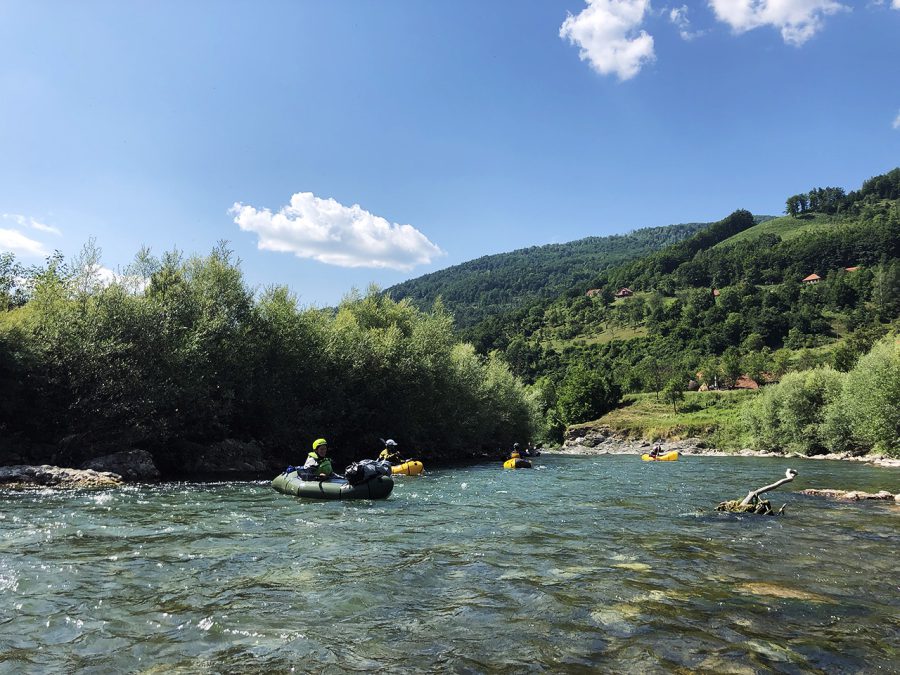 Once on the water, however, all our hopes started to disappear. The water, which looked clean from afar, turned out to be significantly dirtier – it had an unpleasant smell about it and was full of rubbish. And it was not just something like car tires that you see a lot in the Tara. Here, I saw some full rubbish bags stuck in the stones on the river bed ("Why Montenegrin people?!"). We could go over the rapids, but just and we scratched the bottoms of our packrafts against stones a lot.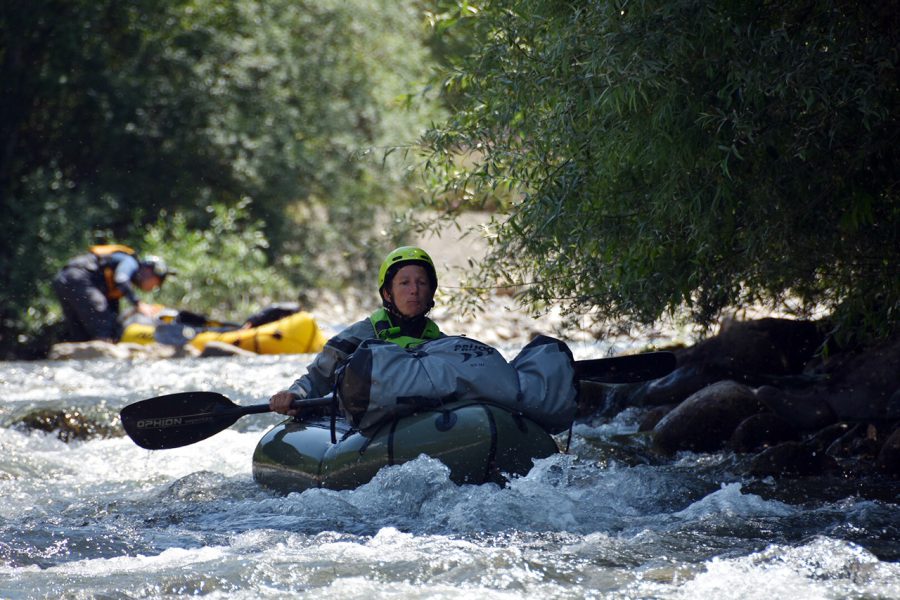 It seemed that the dislike we started to develop for the river was mutual. Just a few kilometers into the trip, Živa cut her drysuit during a swim, Sashuk broke his paddle (luckily, we had a spare), and, Ilmar punctured his packraft. Having quickly fixed the holes, we went on just for Sashuk and I to damage our boats as well. I must have grazed against some sharp stones as there were a few scratches with a couple of small holes in the hull, whereas Sashuk slashed the bottom of his packraft. The cut was so deep that his seat was also damaged. Only Shimon seemed to come out of this without any damages to his boat.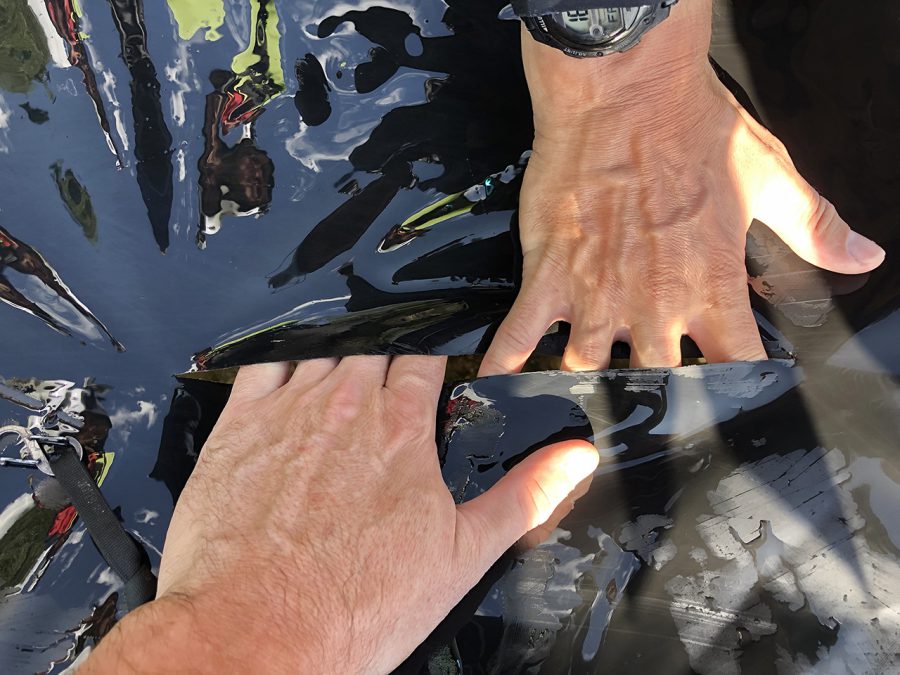 Feeling that things are going from bad to worse, we decided that enough harm was done for one trip and we should bail out before more irreparable damage could be done. That is why, instead of our original plan of paddling down to Bijelo Polje (76 km), we took out just after the first 10 km, in the little town of Murino, from where we took a bus back to Podgorica.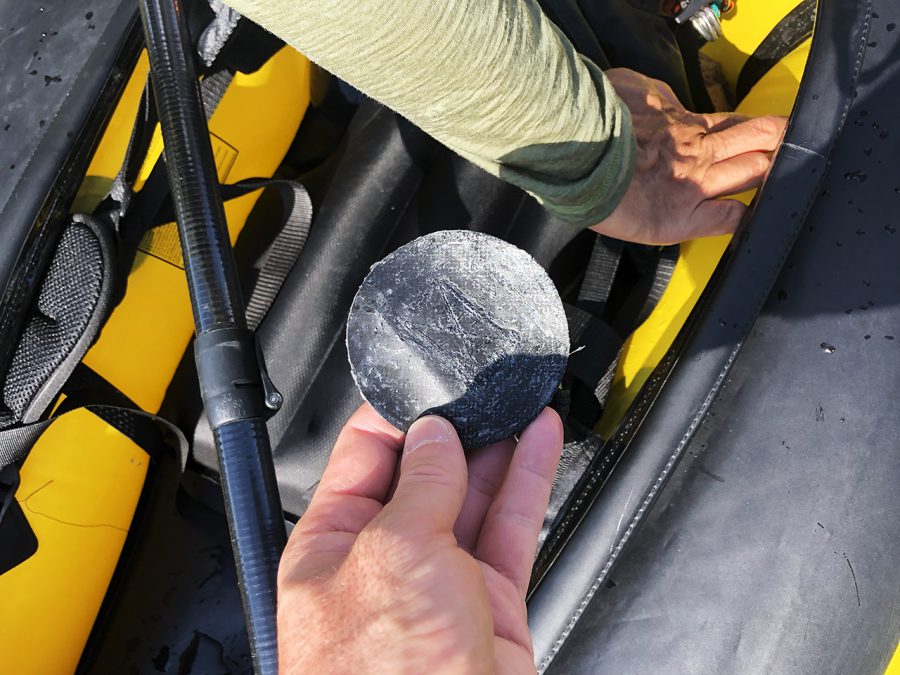 This was exactly the same route that we took the day before. It might have been even the same bus for all I know. Our mood, however, was not the same. What we hoped for was not bound to happen. One thing that cheered us up a bit was a huge thunderstorm that started shortly after we left. Seeing how the water was pouring down outside, we felt lucky that we were on a warm, dry bus and not somewhere on the river, trying to find a place to pitch out tents.
On the way back, we also had a two-hour delay as the road in the Morača Canyon was closed due to some recovery work – a car had lost control on this narrow winding road and plummeted down into the canyon. It so happened that our bus stopped just in front of the recovered car. Almost completely flattened, it was missing some of its tires. Could something like this be the origin of all those car tires we saw in the Tara? I counted over 200 of them this time.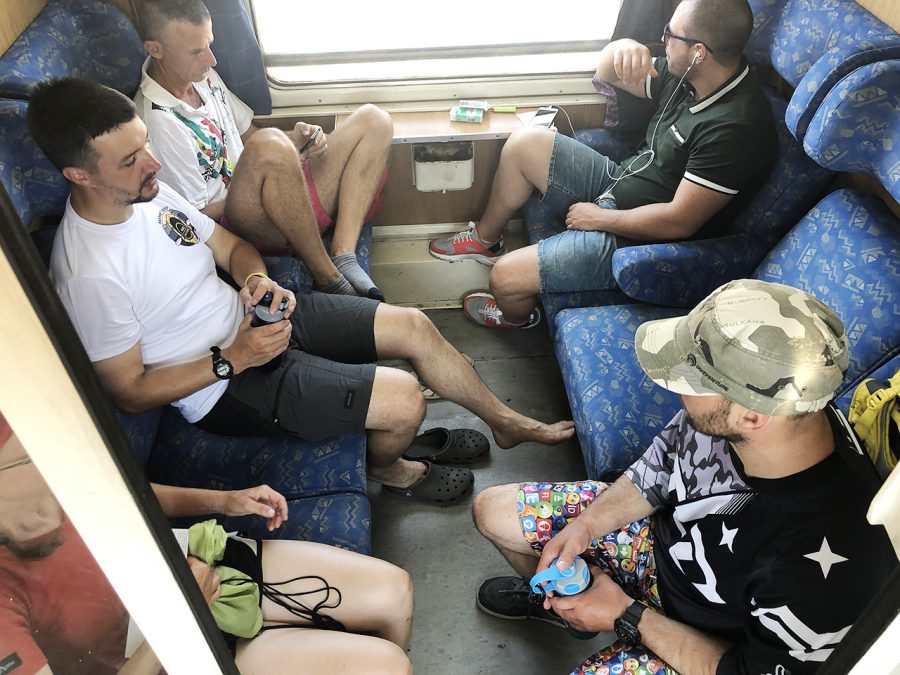 Having spent the next morning fixing our packrafts in Podgorica and as Ilmar and Sashuk were flying back to Russia the next day, we decided to go on an easy 'local' adventure and paddle Lake Skadar. This karst lake is the biggest one in Southern Europe and it lies on the border between Montenegro and Albania. The Montenegrin part of the lake and its surrounding form the country's largest national park and are a very popular tourist destination.
Instead of going straight to the lake though, we took a seaside-bound train to a small station of Zeta that was just a few hundred meters away from the Morača, which we decided to paddle to the lake.
The river here was very broad and slow-moving, which perfectly suited our mood. It was also very hot (in the 40s) and very soon we found ourselves running out of water (luckily, we could ask some locals on a 'house-boat' for a refill). We also cooled ourselves down by taking some short swims.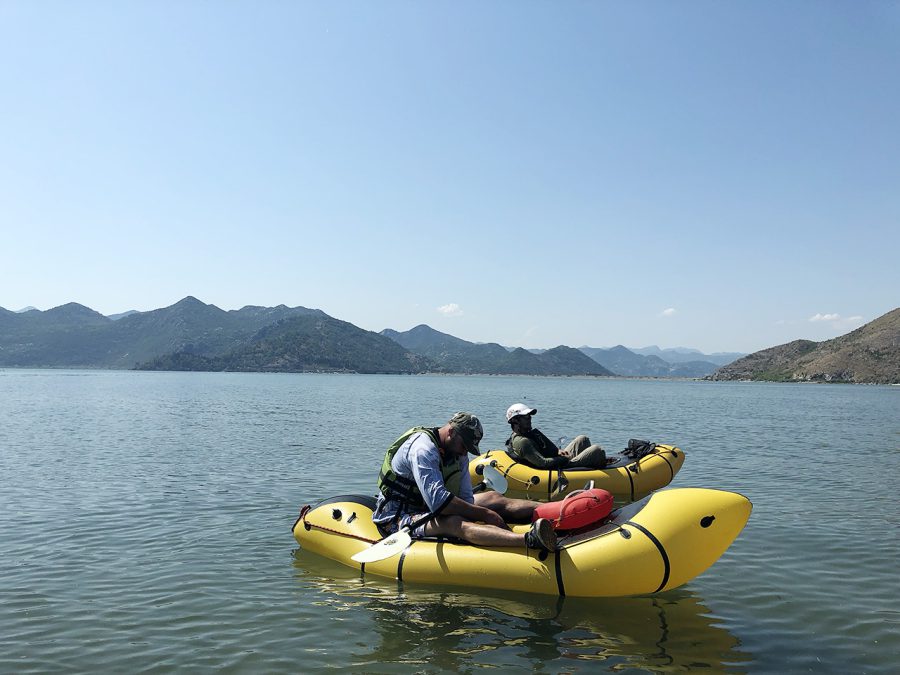 Just before we reached Lake Skadar, we were approached by two park rangers on a motor boat. They told us that we needed to pay 5 Euro each as we entered the National Park. But upon learning that Živa was from Slovenia, they said: "Oh, you are one of us! You don't have to pay! But the other four need to."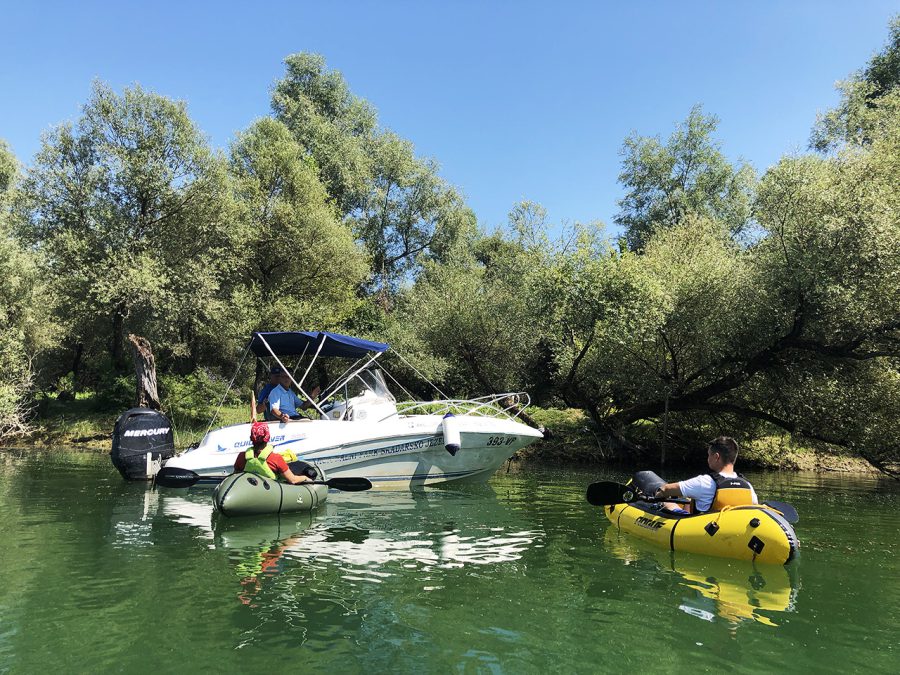 Once on the lake, we decided that we had had enough of flatwater for one day and that what we needed most at that time was a cold drink. That's why instead of paddling to the other side of the lake, which was our original plan, we took a beeline to a restaurant that we saw on the map. It was also conveniently close to a train stop, from which we could go back to Podgorica.
To our great disappointment, however, the restaurant was filled with day trippers that had arrived there by excursion boats. Several of these boats were moored in front of the building, with a few more coming that way. Just some fifty meters away, a foul-smelling stream was trickling down to the lake from what looked like a public toilet ("WHY Montenegrin people?!").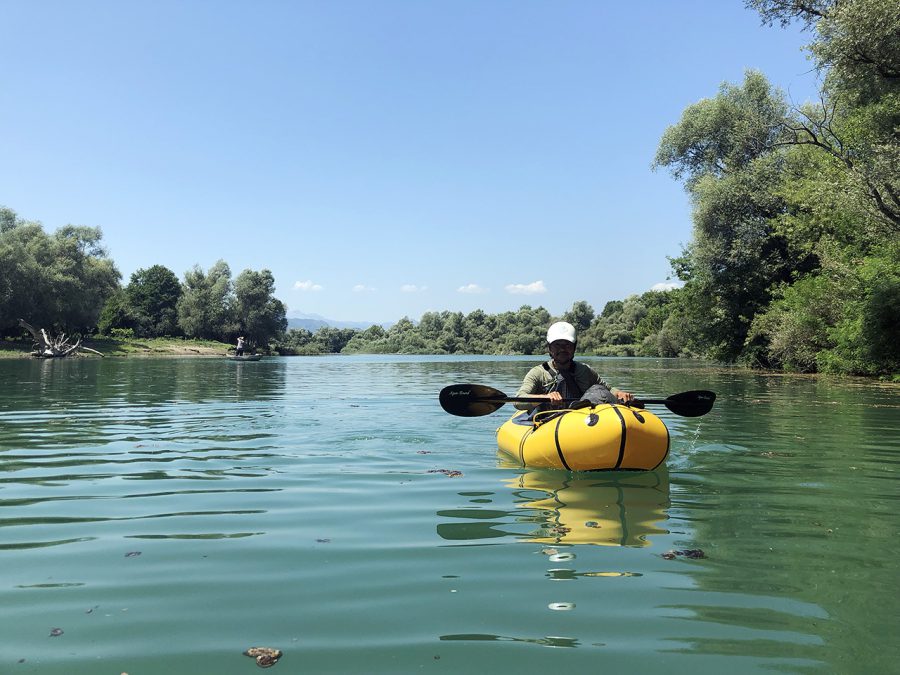 While we were standing there and deciding what to do, we attracted attention of a park ranger. He walked out from a small make-shift building with the Lake Skadar National Park written on it (it was next to that toilet), and demanded that we would pay for paddling in the park.
We tried to explain that we had already done that, but he claimed that what we had paid was just an entrance fee, and that paddling would cost 20 Euro an hour per person. It felt really wrong and, indeed, it was – what we discovered on the site of the National park (incidentally, it is almost impossible to find it in google) was that the price he cited was for renting kayaks from the park itself.
But even telling his this was not enough – he only gave up with his demands, after we showed him what was written on the site. In Montenegrin. ("Why Montenegrin people?!") And that's how our little big lake adventure ended.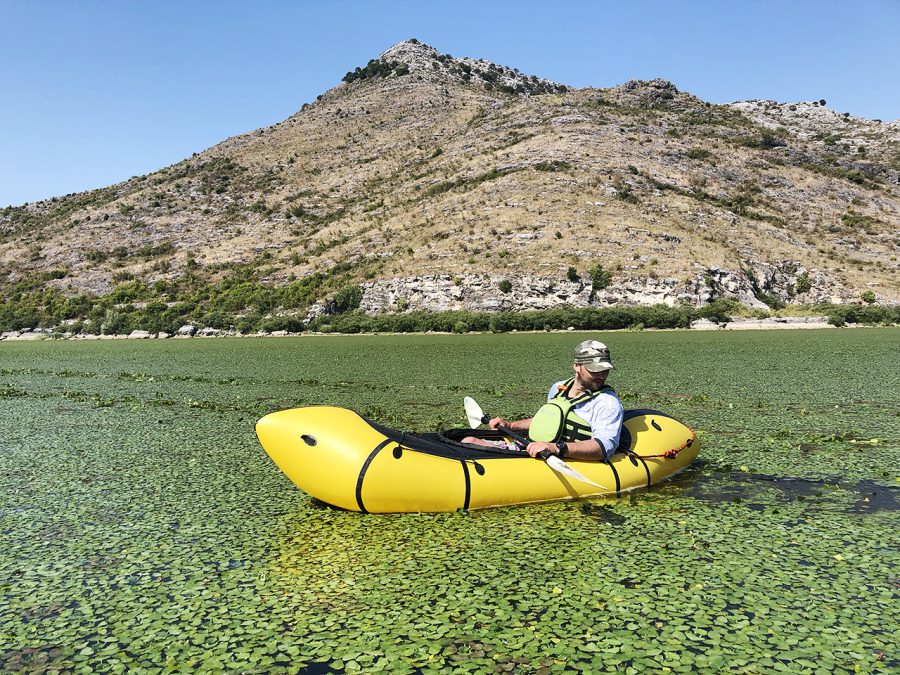 The next day, Ilmar and Sashuk went back to Russia, while Shimon, Živa and I travelled to the Bay of Kotor (the Boka Bay), which, some people call the south-most fjord in Europe (it is not). Because of its history and nature, this area is also on the World Heritage List, with two small cities of Kotor and Perast being some of its most popular attractions.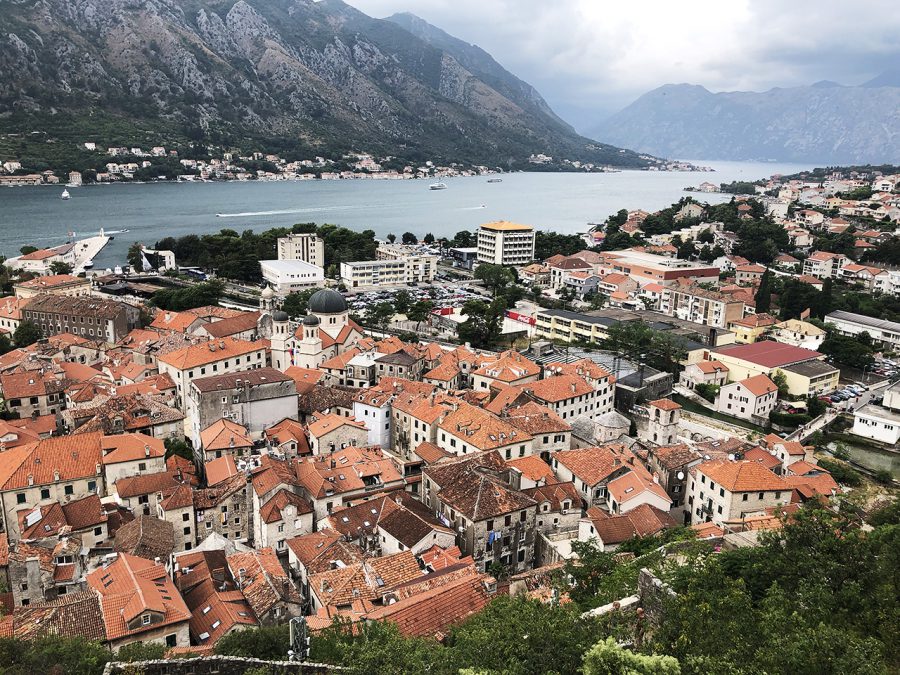 The city of Kotor, where we decided to spend a night, dates back to ancient Roman times, though most of what is visible right now in the old city, is from the medieval and Venetian periods. Interestingly, some origin stories for the country's name (Montenegro or Crna Gora, which means Black Mountain) are connected to this place and the nearby Mount Lovćen that in the past was covered by thick, dark forest (thus the name).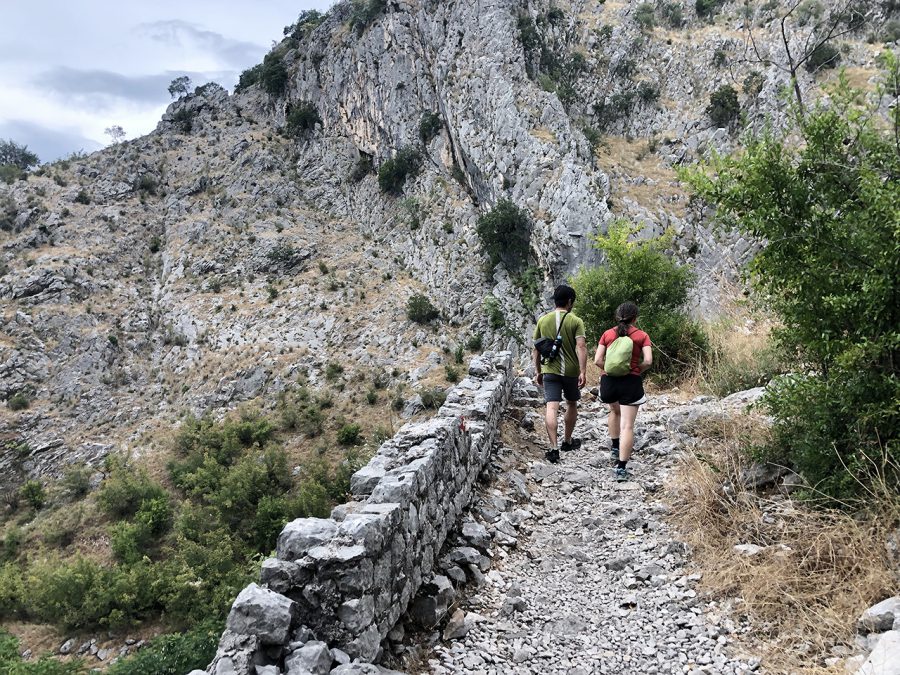 One of the places worth visiting in Kotor is the Castle of St. John (or San Giovanni) – perched high on the cliffs above the town, it offers a stunning view over this part of the bay. To climb up there, you need to pay 8 Euro and walk up a set of winding stairs that start in the old town itself. Alternatively, you can take a less-known side route that takes you to the area behind the castle (an interesting place on its own), and enter it through an opening in a wall. In stark contrast to the official route, this option is free and lets you explore some interesting old ruins in hardly more than a company of some local goats. And that's what Shimon, Živa and I did.
The next and our final day together, we took a local bus to Perast for our final adventure – we decided to paddle to the two islets of St. George (Ostrvo Sveti Đorđe) and Our Lady of the Rocks (Gospa od Škrpjela), that are just a short distance off the coast there.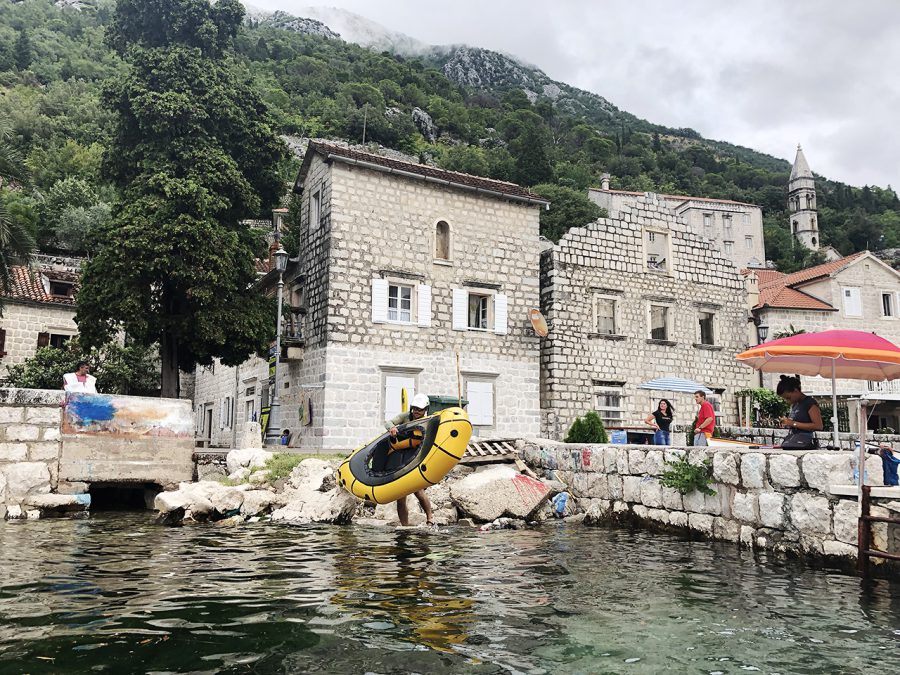 The first time I saw these islands was when my wife, her friends and I had a road trip through the Balkans in 2013. I had just gotten my first packraft and I had paddled it once on the sea in Croatia. The islands looked enticing, but, unfortunately, we did not stay in Perast long enough for me to attempt the crossing. This time, however, I did not want to miss this opportunity. And I had friends to join me.
Though next to each other, these two islands are very different. The island of St. George is a natural iselet, which is dominated by the 12th century Benedictine monastery. As it still belongs to the church, you are only allowed to visit it if you have a special permission. Our Lady of the Rocks island is man-made and has its origins linked to the local legend, according to which sailors would throw a rock in the bay upon their successful return from a voyage. (The locals follow this tradition and every year, on the 22nd of June, they would throw rocks from their boats into the sea.) This island has a beautiful Roman Catholic church and a museum, both of which attract numerous visitors.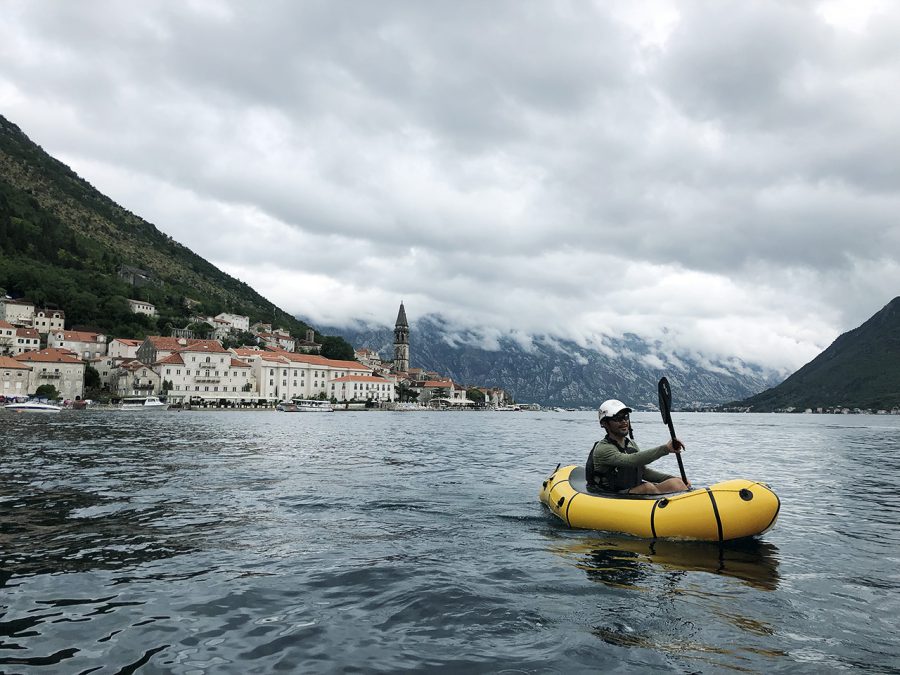 If we knew about this tradition before, we would have brought some stones with us as well, as this was almost the end of our adventure, which, was still a successful one, even though not everything went according to plan. Even now, we had to escape from the island as a huge thunderstorm was approaching us from the sea. So, you don't always get what you want…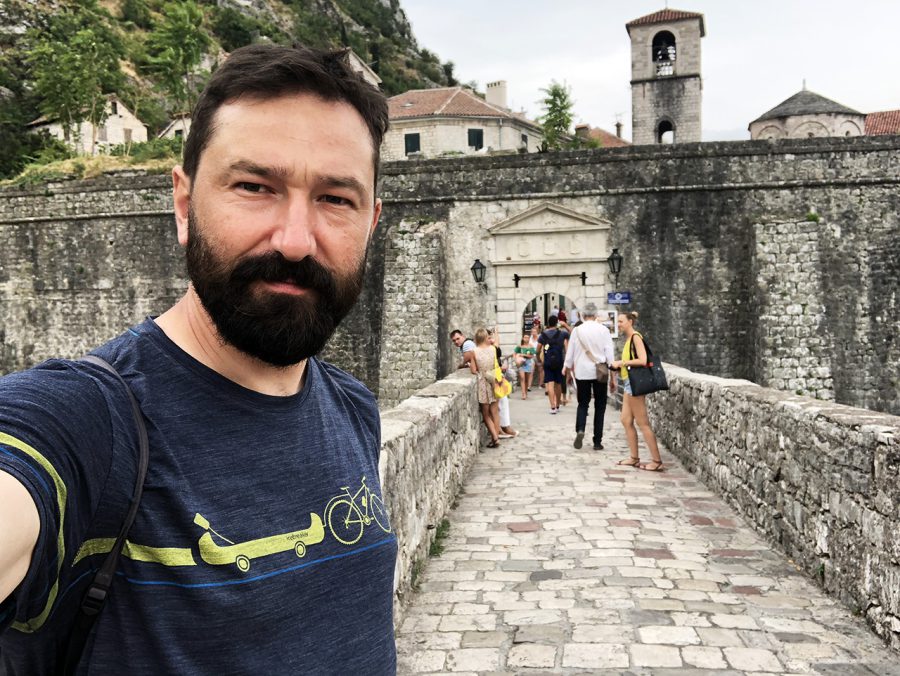 Related Articles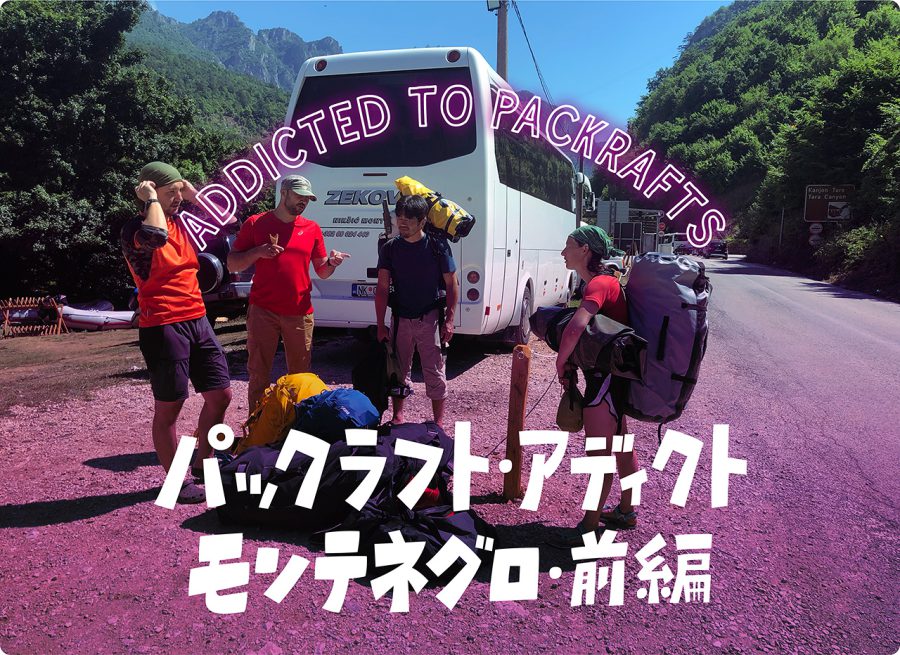 パックラフト・アディクト | #32 モンテネグロ周遊 <前編>タラ渓谷と地底湖をめぐる旅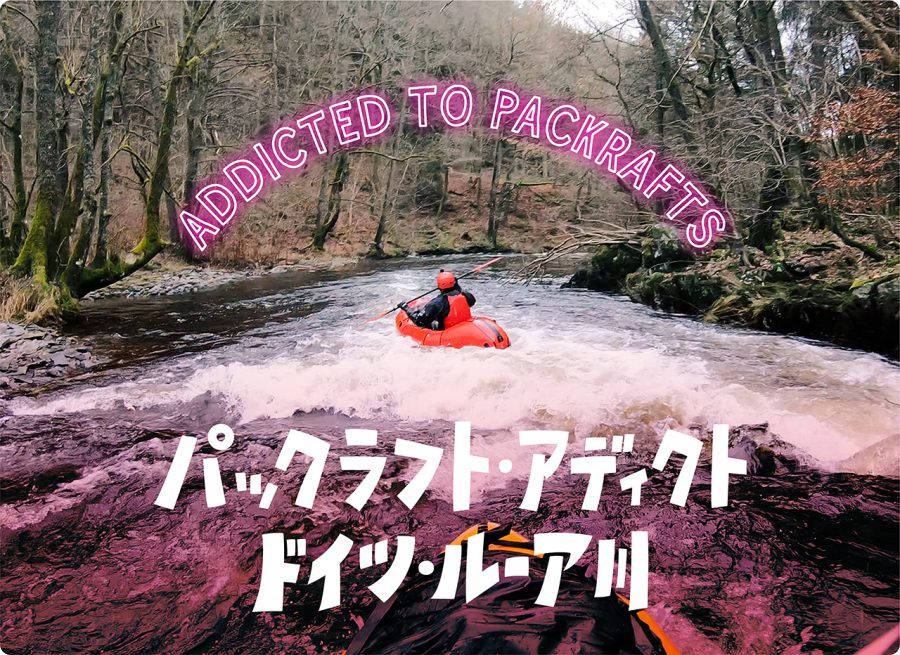 パックラフト・アディクト | #30 ドイツ・ルーア川 2Days Trip
TAGS: